Popular OGJ Font Families.

Sequel 100 Black is a neogrotesque typeface for forceful headlines, confident titles, and striking posters. An extension of Sequel Sans primarily intended for display use, it has wider proportions than the original. It also sports a larger x-height that allows for maximum impact on the page. And Sequel 100 Black ain't no lightweight: it's the boldest member of the Sequel superfamily, with weights starting at 45 (a sturdy medium style) and going all the way up to an ultra-black 115. Use Sequel 100 Black whenever you want to combine a touch of cool mid-century modernism with the scintillating tension of maximum ink use and minimal whitespace.

Sequel Sans is a new chapter in the book of neogrotesque typefaces. Its core idea and its name were conceived in collaboration with the max bill georges vantongerloo foundation. The main inspiration for its design were the sans-serif typefaces used by Max Bill, the larger-than-life Swiss architect, artist, and designer. Honoring these roots, I designed Sequel Sans to be a clean and adaptable font family that is built upon a comprehensive system of styles. 8 weights, each with a corresponding italic, and a matching set of Variable Fonts, are available in 4 optical sizes. These range from standard (for text sizes) to Subhead to Headline to Display —larger optical sizes come with tighter spacing and a number of gently adjusted glyph shapes. Like the great neogrotesques found in mid-century Swiss Style designs, Sequel Sans is a vessel that you can fill with any kind of content. It will amplify your message while retaining its own modernist character.

Sequel 100 Wide is a static sans-serif or neogrotesque with generous horizontal proportions. A variant of the original Sequel Sans, it considerably expands the stylistic scope of the Sequel superfamily. In addition to the wider letterforms, it has got a larger x-height, slightly shifting the historical flavor from the 1950s to the 1960s. Yet, at its core, it's as clean and functional as the main font family, with perfectly horizontal stroke endings and vertical terminals. Six weights from 45 (Regular) to 95 (Black), matching italics, and limitless possible interpolations by means of two Variable Fonts offer a rich typographic palette for any situation.
Fonts in use.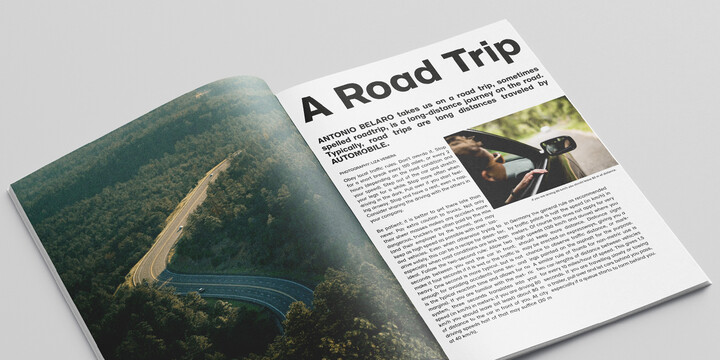 OGJ Type Design is proud to be the only official distributor of the Max Bill Font Library and to further collaborate with the Max Bill Georges Vantongerloo Foundation in order to produce new "post-Max Bill" designs that live up to the spirit of Bill's original ideas.
Meet the team.

Creative Type Director
Max Bill
Last universal scholar, most important design teacher of the 20th century: There are superlatives, always very enthusiastic, when the importance of Max Bill is discussed. The trained silversmith studied at the Bauhaus, with personalities such as Josef Albers, Paul Klee and Oskar Schlemmer. He worked as an architect, later as sculptor and designer.

Creative Type Director
Oliver Jeschke
A fourth-generation creative from Berlin. In his early twenties, he left Germany in order to work at Tatin Design Enterprises in Basel, Switzerland, where he learned to design new typefaces from scratch—manually, without digital tools. After a few years, he went back to Berlin, inspired by the Swiss commitment to quality and equipped with an increased sense of persistence (which is the key to seeing a typeface through).

Monotype Fonts
OGJ Fonts are included in Monotype Fonts.