Best New Fonts of 2022
We want to say thank you for being an amazing customer this year! In 2022, we added many new font families to MyFonts®! We've taken all the data from the entire year and present you with the definitive Top 25 Best-Selling NEW Fonts of 2022. We don't want to just give you stats, so we're giving out HUGE Savings as well!
Plus, we are bringing some intriguing designer interviews, so be sure to check your emails daily to learn about the designers and teams who created the best fonts of 2022.
Our BEST NEW FONTS of 2022 Sale ENDS on January 24th, 2023 at 11:59 p.m. EST.  Don't miss out; add these fonts to your font library today!
#1 Shorai™ Sans by Monotype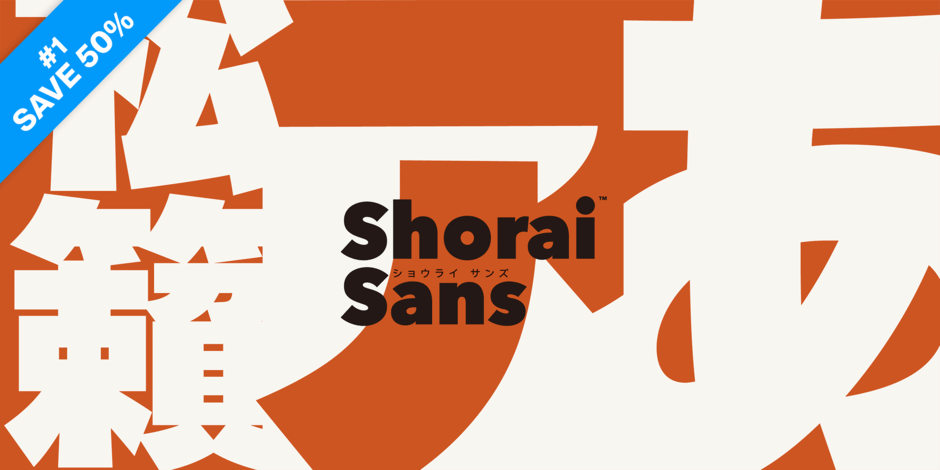 Pack of 10 Fonts
Shorai™ Sans balances the subtlety of traditional hand-drawn brushstrokes with clean, geometric outlines. An intellectual-looking sans serif, Shorai's simplified letterforms and vast weight ranges provide creatives with a holistic branding solution. Shorai Sans was designed as a companion typeface to Avenir® Next, built to work harmoniously in modern global designs, while preserving the essence of Japanese handwriting. Shorai goes beyond existing Japanese sans serifs to provide a wide spectrum of expression and personality for designers to play with. Shorai Sans is opening new horizons in Japanese typography.
$999.99 ↠
$500.00