Typography is life and typefaces are oxygen. You can live without good typefaces, but it's exponentially more difficult to do. After two decades in design, it's been a dream of mine to collaborate with type foundry Monotype. And we've worked on something pretty special. So, it's with great joy that I get to bring to you, a set including my all-time favorite typefaces. These are hand-picked and curated by me to create the ultimate, can't-live-without collection of type.
After careful deliberation, I've created three font bundles (Master, Studio and Essential) that each include a combination of timeless and remastered classics, to suit the needs of designers for every application from posters, websites, identity systems, presentations and videos.
These typefaces are versatile, thoughtfully designed, and will serve you for a lifetime
Explore The Futur Bundles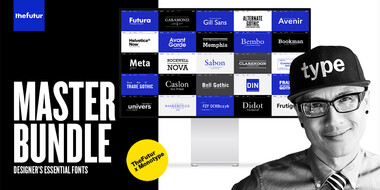 The Master Bundle includes every typeface you'll need to tackle any challenge clients may throw at you. View bundle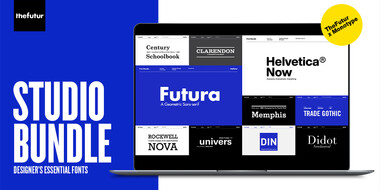 The Studio Bundle is a pared down list of typefaces that represent various styles and personalities, giving you a strong set of fonts to fit the diverse needs of modern brand customers. View bundle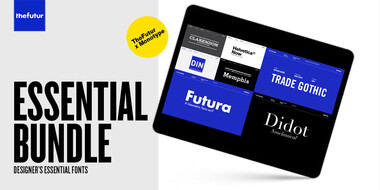 For new graduates or the purists, the Essential Bundle is just what you need to get started. View bundle
About Chris Do
Chris Do is an Emmy award-winning designer, CEO and Chief Strategist of Blind and the founder of The Futur—an online education platform that teaches creatives how to make a living doing what they love.
He currently serves as the chairman of the board for the SPJA, and as an advisor to Saleshood. He has also served as: advisory board member and programming chair for AIGA/LA, Emmys Motion & Title Design Peer Group, Otis Board of Governors, Santa Monica College and Woodbury University.
A self-avowed Type Geek ("Fanatic"?), Chris approached us with the concept for a set of hand-curated use-oriented bundles in 2020. He's excited to see them become a reality today. So are we :)