Creative Characters: Up and coming — Allouse Studio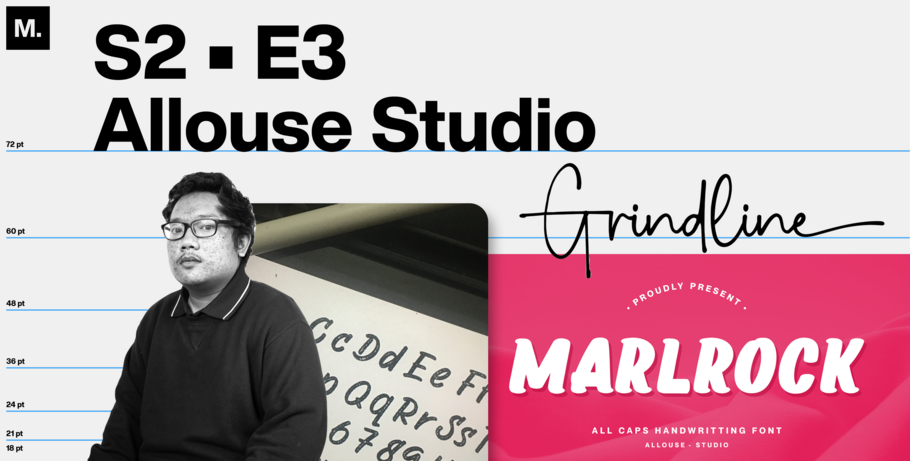 "
Don't be afraid to learn something new regardless of your educational background. If you love your job, then money is not the main criterion.
"
Fachrizal Yusuf took the leap from freelance designer to studio founder, along with two childhood friends in a small city in Indonesia. Completely self-taught, with the help of design books and tutorial videos online, Yusuf's studio Allouse produces a wide range of playful, hand-lettered fonts. We recently caught up with him for an interview over email. Our conversation has been condensed for space.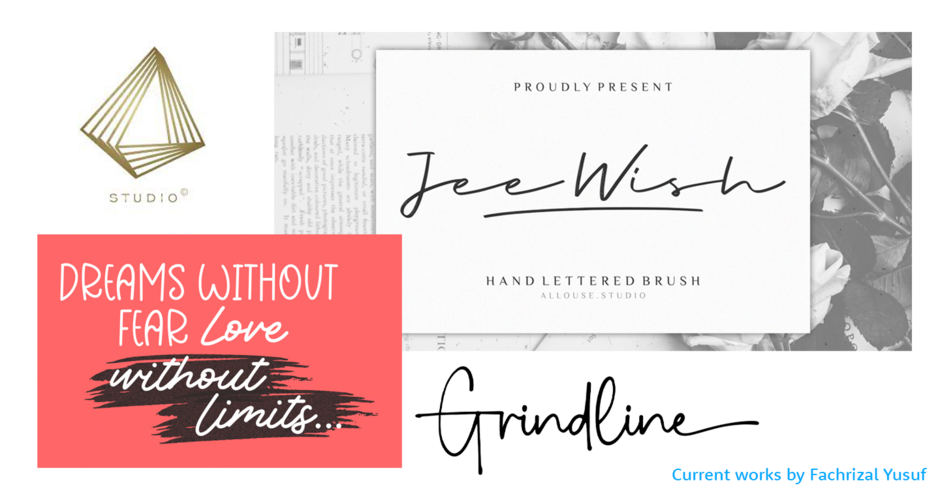 MyFonts: How did you get together as childhood friends to form Allouse?
Fachrizal Yusuf: I have known my co-founders, Gustaf and Bimalkan, since I was in 1st grade of junior high school. I knew Gustaf from another school, but he often plays at a shop near my school. Bimalkan and I went to school together, and when we started the studio, he was still in elementary school and was the youngest member of our team. We often spent time together, flying kites, playing football and other childhood activities.
MF: Did being childhood friends help you work together creatively?
FY: Of course! Bimalkan had the idea to start our own studio. He tasked Gustaf with our font preview needs, and I was entrusted with sketching concepts and designing fonts. Gustaf said he couldn't start a studio unless it was the three of us. "Allouse is Bimalkan, Gustaf, Fachrizal Yusuf. If it's not the three of us, it's not Allouse."
MF: What music, movies, cartoons, and anime inspire your design work?
FY: For music, we like rock, punk rock and Japanese rock: like Blink 182, Linkin Park, Green Day, Rancid, One Ok Rock, Hi-Standard, Totalfat and more. We also often play music together. We are huge fans of the One Piece anime series, we could spend days discussing the show together. This series showed us what freedom means in creative expression.
MF: Growing up in a small town, and only graduating from middle school, how did you and your friends start a font studio?
FY: Bimalkan gave me an iPad for sketching purposes and left me to learn how to design fonts. We're always looking for tips and tutorials on everything from sketching, letter anatomy, kerning, coding, input, previews, mockups, what attracts consumers, to marketing strategies.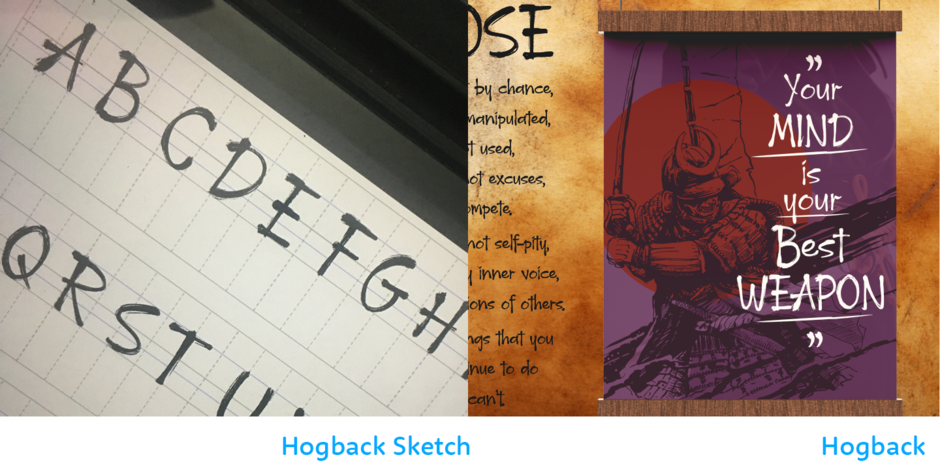 MF: How did you decide to quit freelance and start your own studio?
FY: When Bimalkan came to me in 2020, he convinced me that starting our own font foundry would be more rewarding than doing freelance design work.
MF: What advice would you give to other young creatives and designers who are interested in a design career?
FY: Don't be afraid to learn something new regardless of your educational background. If you love your job, then money is not the main criterion.
MF: What tutorials and tips on creating fonts are you watching?
FY: I was told by my friend to read House Industries Lettering Manual by Ken Barber. I highly recommend it for beginners like me who want to learn letter anatomy. For videos, I watch tutorials on YouTube or Instagram from calligraphy or lettering artists. There is an endless world of resources out there.
MF: What font styles does Allouse specialize in?
FY: My idols are foundries and designers like House Industries, Filmotype, Set Sail Studios, Mans Greback, Nicky Laatz and KA Designs. My style is eclectic but tends to lean towards handwritten, ranging from modern calligraphy, signature, brush fonts, Japanese fonts, urban fonts, and graffiti fonts.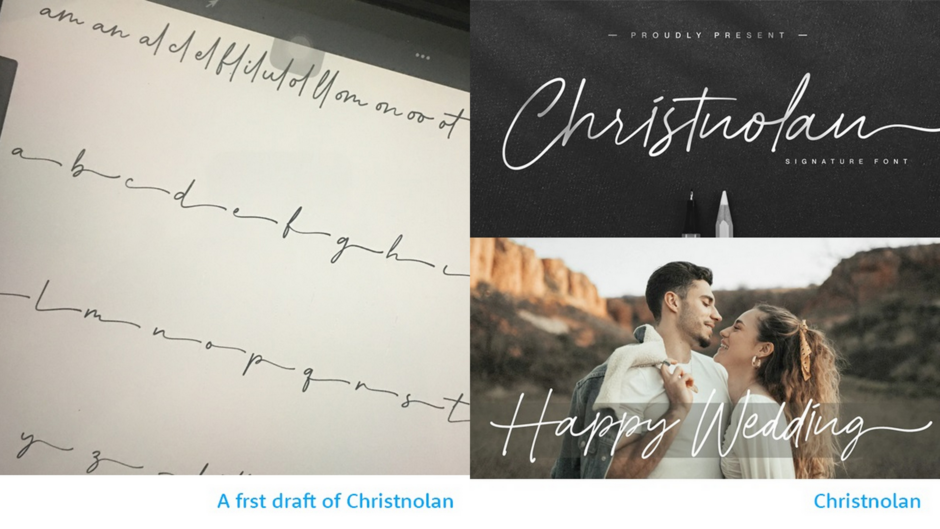 Give Fachrizal Yusuf a shout-out on social media using #CreativeCharacters @allouse.studio @MyFonts.